Menue
Scientific Technical Council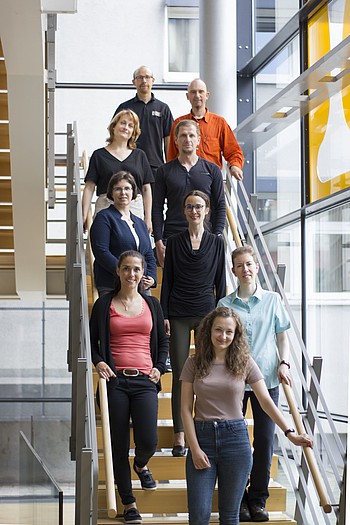 The Scientific-Technical Council (WTR) advises the Executive Board on relevant scientific and scientific-technical issues of fundamental importance. The WTR develops proposals and recommendations to the Executive Board.
The advice provided by the Scientific and Technical Council shall extend in particular to the following matters:
research planning and preparation and execution of the program budgets,

the assumption of new tasks and the discontinuation of previous tasks and research work as well as significant changes in current tasks,

expansion and extension activities of major importance,
fundamental questions regarding the organization of scientific work, the establishment, closure and merging of institutes and departments,
questions of cooperation with universities, other research institutions and industry as well as international cooperation,
the appropriate use and utilization of research institutions,
investment plan for scientific equipment,

ensure good scientific practice at the institute.
The Scientific-Technical Council consists of 9 to 12 elected representatives of the scientific and technical employees. Members are, as a result of the election on March 3, 2020:
Dr. Cordelia Zimmerer (Chairperson)
Dr. Franziska Lissel (Deputy)
Dr. Susanne Boye
Dr. Jens Friedrichs
Dr. Jens Gaitzsch
Dr. Beate Krause
Dr. Manfred Maitz
Enno Stündel
Dr. Julian Thiele
Dr. Kai Uhlig
Dr. Nicole Vilbrandt
IPF coworkers may find more detailed information on the WTR at the internal website.
The official email address of the WTR is wtr@ipfdd.de.