Menue
HIGH ENERGY DENSITY BATTERIES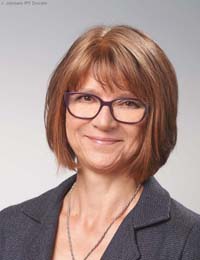 Group Leader High Energy Density Batteries
at the Leibniz-Institut für Polymerforschung Dresden e.V.
Hohe Str. 6
01069 Dresden

Phone: +49 (0)351 4658-236
Fax: +49 (0)351 4658-281
Email: uhlmannp@ipfdd.de
Mission statement
Search for sustainable devices with improved efficiency and higher energy density. Use of the benefits of polymers: Light-weight and flexibility, tunability of the chemical design, and nanostructurig.
What we do...
We are using a synergistic approach by combining expertise in the field of polymer synthesis, characterization and nanostructuring. We are searching for novel polymers and polymer/inorganic nanocomposites with tailored architectures and use block-copolymer templating and the tailoring of interfaces for the improvement of energy storage devices. By using nanoanalysis we are intending to understand structure-property-relations.
Profiling projects
BMBF (WING-Zentrum): BamoSa - Batterie-Mobil in Sachsen (2013-2019)
DFG SPP 2248 - Polymer-based batteries: Development of Polymer Electrolytes Complementary to Model Active Systems for Polymer-based Batteries
Collaborations
Dr. Eva Bittrich, PD Dr. Doris Pospiech (PB1)
Leibniz-IFW
TU Dresden
Fraunhofer IWS, IKTS, IVI
Namlab
FSU Jena
HU Berlin
Selected publications
A. Urbanski, A. Omar, J. Guo, A. Janke, U. Reuter, M. Malanin, F. Schmidt, D. Jehnichen, M. Holzschuh, F. Simon, K.-J. Eichhorn, L. Giebeler, P. Uhlmann, An efficient two-polymer binder for high-performance silicon nanoparticle-based lithium-ion batteries: A systematic case study with commercial polyacrylic acid and polyvinyl butyral polymers, Journal of the Electrochemical Society 166 (2019) A5275-A5286.
J. Guo, A. Omar, A. Urbanski, S. Oswald, P. Uhlmann, L. Giebeler, Electrochemical Behavior of Microparticulate Silicon Anodes in Ether-Based Electrolytes: Why Does LiNO3 Affect Negatively? ACS Applied Energy Materials 2 (2019) 4411-4420.
Freitag, U. Langklotz, A. Rost, M. Stamm, L. Ionov, Ionically conductive polymer/ ceramic separator for lithium-sulfur batteries, Energy Storage Materials 2017, 9, 105-111.
DOI: 10.1016/j.ensm.2017.05.014
Freitag, M. Stamm, L. Ionov, Separator for lithium-sulfur battery based on polymer blend membrane, Journal of Power Sources 2017, 363, 384-391.
DOI: 10.1016/j.jpowsour.2017.07.077