Menü
Personal Homepage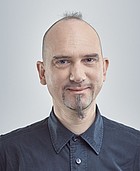 Dr. Manfred Maitz
Institute of Biofunctional Polymer Materials
Personal Data
Manfred Maitz is responsible for the field of hemocompatible surfaces in the Institute Biofunctional Polymer Materials. He is a medical doctor (Dr. med.) by education and has been working on biomaterials research in institutes in Würzburg, Ulm, Magdeburg, Dresden and Chengdu (PR China) before he joined the IPF in 2006.
He is Guest Professor at Southwest Jiaotong University, School of Materials Science and Engineering in Chengdu, China, where he has annual research stays as guest scientist.
His focus of research is on feedback responsive materials to control blood coagulation and inflammatory responses at biomaterials in blood. These are important as vascular stents, artificial heart valves, hemodialysis membranes or tubings for extracorporeal circulation, etc.
He is member of the WTR in the IPF.
Research experiences
2006 – present

Research Fellow

and Group Leader, Leibniz Institute of Polymer Research Dresden, Max Bergmann Center of Biomaterials Dresden, Germany

2005

Foreign Expert scientist, School of Materials Science and Engineering, Southwest Jiaotong University, Chengdu, China

2000 – 2004

Thematic field leader,

Research Center Rossendorf, Institute of Ion Beam Physics and Materials Research, Dresden, Germany

1999

Assistant, Institute for Pathology, Otto-von-Guericke Universität Magdeburg, Magdeburg, Germany

1998

Research

Fellow

, Central Institute of Biomedical Techniques, University of Ulm, Ulm, Germany
Membership of Academic Societies
Profiles
Key Publications
Publications