Menue
News
Science meets school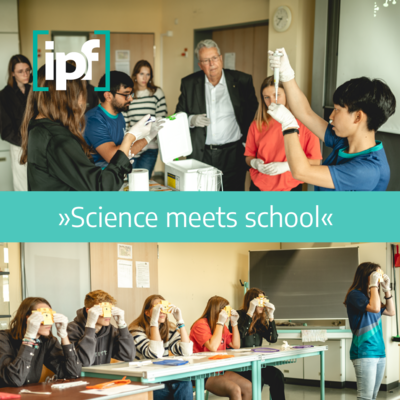 Die erste Veranstaltung von jungen ausländischen Wissenschaftler:innen im Programm "Science meets school" fand am 31. August am Johann-Gottfried-Herder-Gymnasium in Pirna statt.
Die IPF-Doktoranden Krishna Gupta, Sarah Speed, Yu-Hsuan Peng und Syuan-Ku Hsiao (aus Indien, den USA bzw. Taiwan) führten mit Schüler:innen des Leistungskurses Biologie einen Workshop zum Thema "Analytical and diagnostic tools for biology and medicine" durch.
Gemeinsame Experimente mit den Schüler:innen führten zu einem lebendigen Austausch über Interessantes aus der Forschung, den Forscheralltag und den Blick der Wissenschaftler:innen auf ihr Leben in Dresden.
Der Sächsische Ausländerbeauftragte Gert Mackenroth, der die Ausweitung des vom Max-Planck-Institut für Molekulare Zellbiologie und Genetik (MPI-CBG) etablierten Programmes durch Mitwirkung weiterer Institute initiiert hatte, machte sich persönlich ein Bild von der Aktivität.
01.09.2023