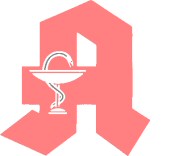 Your Health
During your stay in Dresden it could become necessary to consult a doctor. Due to the large number, we listed only doctors near the IPF which are known to speak English.

Note!: You should always telephone to the docotor before visiting his practice.
The prescribed medicine can be picked up at one of the numerous pharmacies, called "Apotheke", which can be identified by the sign you can see on the left. Use the link below to search for a nearby pharmacy.