Menue
Timetable for the implementation of HRS4R - IPF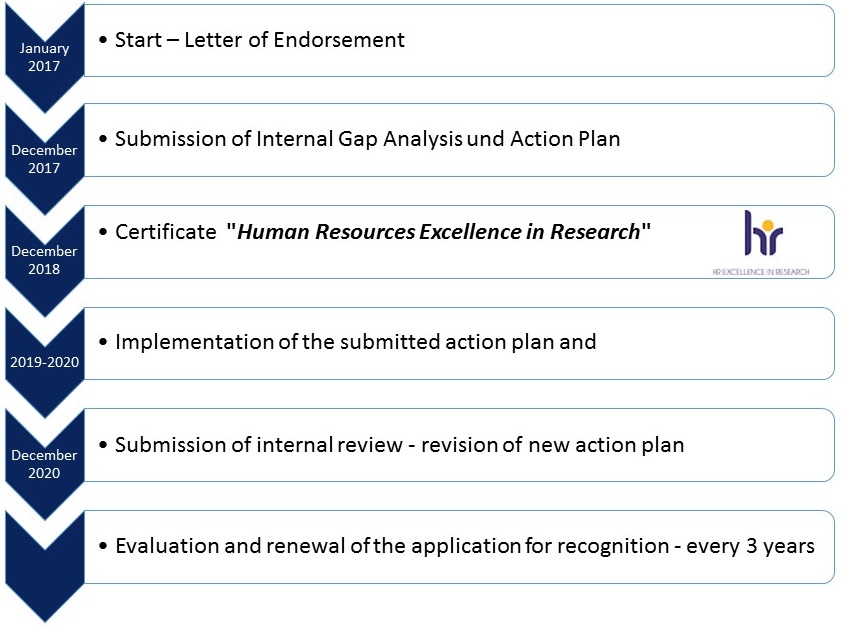 Status quo
2021 - 2023
The IPF sent the Internal Review to the European Commission for consideration in December 2020.
One component of the internal review is the revised Action Plan for 2021-2023, which can be viewed here.
2019 - 2020
The first measures at IPF, e. g. Guidelines for the recruitment according to OTM-R are successfully implemented.
You can view the policy here.
The HRS4R working group is currently working with the Board of Management to introduce annual performance reviews at the IPF.