Menue
ROUGHNESS & POROSITY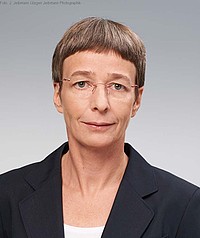 Group leader Roughness & Porosity
at the Leibniz-Institut für Polymerforschung Dresden e.V.
Hohe Strasse
601069 Dresden
Phone: +49 (0)351 4658-327
Fax: +49 (0)351 4658-474
Email: drechsler@ipfdd.de
Group members
Dr. Victoria Albrecht
Kathrin Estel
Research topics
The scope of our work is the quantitative measurement of topography, roughness and porosity of a wide variety of materials. It is used to characterize technical surfaces as tools, composites, filters, membranes, bearings or coatings, but is also the basis for the understanding of manifold wetting, interaction, and adhesion phenomena as, e.g., ultrahydrophobicity, soil release, or the adhesion of coatings and varnishes. A variety of optical and mechanical methods allows us to determine the topography and roughness from millimeter to nanometer scale. They are applicable on samples on lab scale as well as on extended technical surfaces. So our investigation ranges from the basic investigation of physical effects to technical studies as, e.g., studying the effect of manufacturing parameters on topography and roughness of technical surfaces and their resulting wettability, paintability or fouling or the development of structured anti-adhesive and self-cleaning coatings.
Equipment
µsurf expert (NanoFocus AG)
scandisk confocal microscope
4 different objectives (10x - 100x)
measuring range: xy 160 - 1600 µm (larger areas by stitching), z range: 350 nm (piezo), 50 mm (motor)
max. resolution: xy 200 nm, z 3 nm
measuring time: seconds - minutes
MicroGlider (Fries Research & Technology GmbH)
white light interferometer, scanning of the surface
measuring range: xy up to 100 mm, z 100 µm - 1mm (2 sensors)
resolution: xy 1 µm, z 10 nm
measuring time depends on number of pixels (1000x1000 ==> ca. 1 h)
additionally determination of layer thickness by interferometry

Universal Surface Tester UST© (INNOWEP GmbH)
Profilometer: mechanical scanning of profiles (in 2D and 3D)
analysis of topography, structure, wear, abrasion, scratch resistance, micro friction, haptics
measuring range: xy 50 mm, z 250 µm
resolution: xy 1 - 100 µm, z 60 nm
Projects
AiF: "Entwicklung von SMC-anti-affinen Werkzeugoberflächen für eine rückstandsfreie Entformung bei gleichzeitig hoher Lackhaftfestigkeit"
AiF: "Grundlagenuntersuchungen elektrokinetischer Prozesse in anwendungsrelevanten Systemen"
DFG: "Grundlagen der Gestaltung des Verbundes zwischen Polymerfasern und zementbasierten Matrices"
Collaborations
FEW Chemicals GmbH, Wolfen
Institut für Lacke und Farben Magdeburg GmbH
Prof. Khonakdar, Teheran
BSH Hausgeräte GmbH Dillingen
4 important publications
Hejazi, I. ; Seyfi, J. ; Sadeghi, G.M.M. ; Jafari, S.H. ; Khonakdar, H. A. ; Drechsler, A. ; Davachi, S. M. Investigating the interrelationship of superhydrophobicity with surface morphology, topography and chemical composition in spray-coated polyurethane/silica nanocomposites, Polymer 128 (2017) 108-118.
Drechsler, A.; Estel, K.; Caspari, C.; Bellmann, C.; Harenburg, J.; Meier, F.; Zschuppe, M. New strategies to create technologically relevant superomniphobic coatings on sol-gel base, Progress in Organic Coatings, 109 (2017) 160-171.
Hoffmann, T. ; Drechsler, A. ; Lehmann, D. Einflüsse der Oberflächenrauheit auf den Verschleißschutz von Schmierstoffen Tribologie und Schmierungstechnik 63 (2016) 30-37.
Calvimontes, A. ; Bellmann, C. ; Schirp, C. ; Schirp, A. A conceptual Model to understand the correlation between topography and wetting of polypropylene- and polyethylene-based wood-plastic composites (WPC) more Journal of Thermoplastic Composite Materials 29 (2016) 1118-1134.